According to the latest Euromillions draw results Tuesday 30th April 2013, none of the participating players matched the 5 numbers and 2 Lucky Stars needed to win the jackpot. This was the 5th draw of the month of April without a winner. This means that in the first draw in May, the jackpot is going to be a rollover estimated at € 25 / £21 million. The numbers that came up on Tuesday were as follows:
Play the Euromillions Lottery online today
How has the lottery month of April been?
The month of April has proven to be a rollercoaster for Euro millions players. 4 jackpots have been won so far while 4 others have rolled over. The Tuesday 30th draw was expected to be the tie breaker but there was no jackpot winner to be found. However, this does not mean that players did not walk away with other prizes.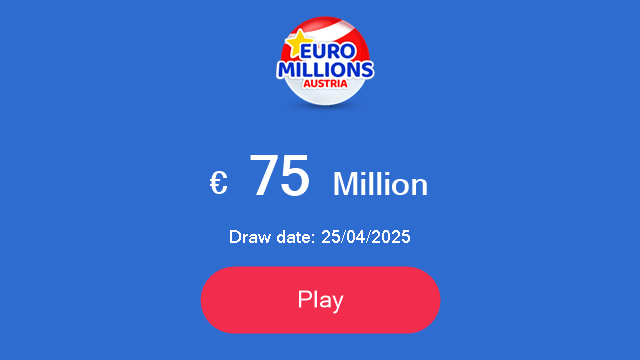 The prize division structure consists of 13 tiers and the amount of prizes won across these came to 1,487,223 in total. Among these, one lucky player managed to match the 5 main numbers and 1 lucky star, winning an incredible sum of ₤ 1,007,618. This 2nd tier prize was so high because one player managed to scoop the prize equating to 4.8% of the overall prize funds offered by Euromillions. Taking into consideration past winnings, this amount is the same as prize amounts split between 15 players in the past. Undoubtedly, this means that one lucky household had a very good reason to celebrate!
Other Euromillions prizes
In the other prize tiers, eight players matched all 5 numbers scooping £27,821/ € 41,984 each. They were followed by 36 players who matched the first 4 numbers and 2 lucky numbers recording a win of £3,091 / €4,664 each. Another 637 players matched 4 numbers and 1 lucky star, each winning £152.80 / €230.60. With the latest Euromillions draw results Tuesday 30th April 2013 behind us, players are already looking forward to the next draw and you can secure your ticket today and be in with a chance of winning the first jackpot prize of the month of May.