Euromillions-lottosystem.com is dedicated for the most part to the famous pan-European lottery, one of the most popular games of chance in the world. On this site you can also find information about other popular lotteries such as: Mega Millions, SuperEnaLotto, Euro Jackpot, ElGordo and many others.
We try to provide insights and information we consider useful for players. Wheeling systems are something many are curious to explore, these are designed with the aim of reducing the odds of matching the winning numbers and taking home a prize.
Win 20 tickets for the upcoming
EUROMILLIONS SUPERDRAW

Just enter your email address and you're in!
You can learn about benefits and implementation, as well as why people use such systems when they play in Euromillions and other big lotteries.
Syndicates have existed for a long time in the form of friends getting together and pooling their money to increase their chances of winning the big jackpot. The internet has revolutionised syndicate play and you can now access dedicated services online. These organize the group play from a to z, with the aim of maximizing the chances of winning the big jackpot and minimizing the hassles and headaches for you as a player.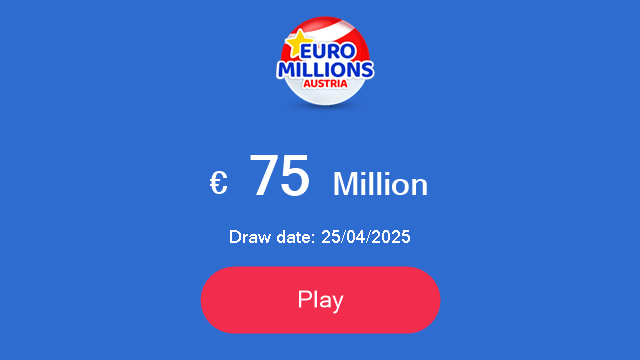 >>> Notable and Record Jackpot wins in Euro millions <<<
>>> Frequently Asked Questions (FAQs) about the EuroMillions <<<
EuroMilions lottery review
This massive numbers game is loved and played by legions of fans from all over the globe, who buy tickets online so they can play for some of the largest jackpot prizes on offer in the world. Did we mention that prizes are paid out in tax free lump sums?
This beloved game was established on February 7th 2004 by Loterías y Apuestas del Estado in Spain, Camelot UK lotteries limited in the United Kingdom and Française des Jeux in France and the very first draw was conducted in Paris on Friday 13th of February that same year.
It was shortly after that state lotteries from Austria, Belgium, Ireland, Luxembourg, Portugal and Switzerland national lottery joined in the fun, considerably increasing jackpot prospects and the first draw which all 9 nations participated in took place in the autumn, on 8th of October.
How do you win on Euromillions?
When you play, you simply have to pick your predicted 5 main winning numbers from a range of 1 to 50 and proceed to add 2 more numbers, referred to as Lucky Stars. These bonus numbers are drawn from a pool of 11 numbers. These seven numbers combined constitute one line or entry.
A Euro Millions draw sees the 5 main numbers randomly drawn from a pool including all the 50 balls and following that the Lucky Stars are revealed but they are drawn from a separate pot. The rest is simple, if you pick the seven numbers comprising a Euromillions result, you take home the big lump of cash tied to the top prize!

EuroMillions lottery Superdraws
The special superdraws are an exciting addition to this popular game. These are event drawings where the jackpot prize is set to a guaranteed amount.
For example, currently the minimum starting jackpot amounts to €17 million and after one rollover you can expect it to reach 28 million euros. The Super draws often start at €100 million (or €130 million at times), regardless of how much money has accumulated towards the top prize at that exact time.
EuroMillions superdraws often coincide with special occasions such as the anniversary of the game or changes being made to the Eurolottery rules. For example, the introduction of a new 13th prize tier, addition of "Lucky Stars" numbers, Millionaire Maker or introduction of the new Tuesday draw.
Rule changes carried out in 2011
Players of the lotto saw several changes to the rules of their beloved numbers game introduced not long ago.
The most newsworthy change and a cause for celebration in itself is the Tuesday Euromillions draw. This new weekly draw date doubles your chances of winning the big prize pot – so to speak. Players now have two chances to win a Euromillions jackpot every week of the year. That makes a total of 104 draws being conducted every year when you count the new Tuesday Euro Millions draw and your good old Friday draw, which still remains the more popular of the two events.
Other rule changes involving the beloved game of chance saw the light of day at this time. The bonus numbers, known as Lucky Stars, got two more friends – bringing the total number from 9 to 11. The main numbers stay as they were, 50.
Do you get anything for 2 numbers on Euromillions?
Actually, you do! The changes to the n additional new 13th prize tier prize for matching two main numbers and no Lucky Star was introduced, where a winner will take home around £3.
From 10th of May 8.6% of the prize fund is allocated to a special "Booster Fund". This fund can, as the name implies, be used to boost the coveted jackpot prize.
Essentially this is good news for all us players worldwide as the changes gives us the option to play more regularly and open the door for more frequent rollovers, which in turn lead to bigger jackpot prizes! Speaking of prizes, there are now 13 levels of Euro Millions prizes all of which can of course be won two times each week.
Some people welcome changes while others fear them but in the case of the EuroMillions rules changes it seems to be welcomed with excitement. The additional prize jackpot and prospect of bigger prize pots is sure to confirm its popularity with existing players and spread its reputation to new ones.
Since prizes are of course a percentage of ticket costs, a small price increase came into effect for financing the additions. To compensate for this the national lottery introduced the Millionaire Maker feature. This is a UK only raffle and as the name implies, Millionaire Maker gives one lucky ticket holder the chance to win 1,000,000 euros in each draw. This is done via a unique raffle code which is included on all purchased tickets.
To celebrate the new launch, the first Tuesday draw was for a "mega-jackpot" with a 100 million euro prize.
Dianne Thompson, chief executive of Camelot UK Lotteries, said:
"Since EuroMillions was launched in 2004, it's grown to be the world's biggest multi-national lotto game by player population."

"It has really captured the public's attention, creating many multimillion-pound winners in England, as well as boosting returns to the national lottery Good Causes fund."

"These changes will make the game even more exciting for players – with the Millionaire Maker and mega-jackpot levels our players love, as well as more great chances to win smaller prizes."
How to play this lottery online?
People who live outside the European countries that make up the participating nations have the option of playing Euro Millions through the internet.
One of the most trusted and secure ticket purchasing services is TheLotter, a website which is dedicated to providing tickets to a host of different lotteries via the internet and acting as an intermediary in transferring the winnings to players anywhere in the world.
Results Euromillions
We have a dedicated section on the website, dedicated to displaying the latest results and up to date information about the Euromillions jackpot. Good luck to all players – we hope you find a lucky star!