This Eurojackpot lottery review is intended to provide some insights and information about the lotto game that is just opening for business. The new European lottery is named Eurojackpot, it is a combination lottery which hosts its first draw on Friday 23. March 2012. Similarly structured as the world famous EuroMillions, Eurojackpot lottery sees a number of countries on the European continent taking part, pooling funds and thereby contributing to building jackpot funds that players and fans of lottery will surely take notice of.
*Recent update: We have made a 2017 update to the text, the bulk of which is found towards the end of the article. Please also note that we have some exciting new things in the works, we have a Danish prototype lottery results section, including Eurojackpot here.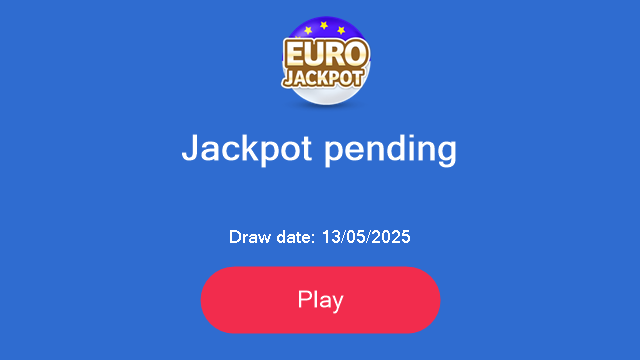 The origins of Euro jackpot lotto can be traced back to a meeting between various influential people associated with lotteries in many countries of Europe. They met up in November 2011 to discuss the possibility of joining forces to create a new European cooperation lottery.
Long story short, the meeting was a success and seven European nations are preparing to launch Eurojackpot lottery in their respective countries.
These are: Germany, Italy, Netherlands, Denmark, Estonia Slovenia and Finland.
That's a pretty impressive list but apparently it is not necessarily finalized. Rumours claim that Norway is set to launch Euro jackpot lotto in the autumn of 2012 and their scandic brethren in Sweden and Iceland are reportedly planning a similar approach. That would bring the total number of nations playing Eurojackpot to ten!
How does Eurojackpot lottery work?
Eurojackpot lottery draws will take place once a week, at 21.00 (EET) on Friday evenings. The drawings will be hosted in Helsinki, the capital of Finland.
While preparing this Eurojackpot lottery review, we were informed that you can apparently buy Eurojackpot lottery tickets up until 19.00 (EET) on the day of draw itself. We do advise that you verify this with your local ticket agent or confirm the cut off time if you are purchasing Euro jackpot lotto tickets via an online ticket provider.
After the draw takes place, the lotto operator will release all relevant information, Eurojackpot lottery winning numbers and prize breakdown by each category. The total amounts of prizes are eventually decided by number of tickets sold for each Euro jackpot lotto draw and the number of winning tickets sold for each price category.
The starting jackpot up for grabs is guaranteed to be a minimum of 10 million euros for each Eurojackpot draw, but if not won it will roll over to the next draw. A cap has been placed on the main prize amount, it will become active at 90 million euros.
How do you play Eurojackpot lottery?
To play the game you simply pick 5 lucky numbers from a total of 50 and then add to that 2 of the 8 bonus numbers – this comprises a single entry or line. It is worth noting that you can play this lotto online.
To win a Euro jackpot prize you must match a minimum of 2 main number plus one of the bonus numbers drawn.
Match all 7 numbers in the draw to win a Eurojackpot lottery jackpot.
Euro jackpot lotto promises to be an interesting addition to the world of lotteries and we look forward to watching it blossom and grow. We hope this review helped answer some of your questions regarding the new lotto and we will of course bring you all the latest news and developments as soon as we learn of them.
In the meantime, we would like to wish the best of luck to all players of Euro jackpot and hope that this exciting new lotto will bring both joy and good fortune to all players.
2017: Notable updates to Eurojackpot lottery saga
It is safe to say that Eurojackpot has truly entered the world of European and global gaming with a huge bang. As you will have derived from our text, the lottery was launched with the combined effort of seven nations.
As we originally predicted, there were soon further additions to the ranks. Spain was first to get onboard, actually becoming a member before the end of the launch year 2012.
2013 was a year of phenomenal growth. On February 1st we saw Croatia, Iceland, Norway, Sweden, Latvia and Lithuania join – bringing the number of participating countries to a mighty impressive 14 total. To give some comparison, the mighty Euromillions lottery is actually built around 9 participating nations.
Growth has continued but at a slower pace than those early days. Late in the year 2014 we saw Hungary and Czech Republic join up and Slovakia became part in 2015.
The big news in this fine year 2017 is that Poland is now officially a part of the Eurojackpot game!
This brings the total number of participating nations to 18. The combined number of potential players is a staggering 270 million people, if we again use Euromillions for comparison, they have a reach of 217 million total.
* Note that these numbers exclude players playing online, outside of the countries directly involved.
Updates to the actual gameplay
There was a considerable change made to the gameplay on October 10th 2014. The bonus number set was expanded, so there are now 10 'Euronumbers' as opposed to 8 previously. This lengthens the odds of winning to the jackpot prize to 1 in 95,344,200.
As always, you can count on us to keep our eyes open and ears to the ground. We will report and news or notable updates to Eurojackpot lottery here on the site. In the meantime, have fun playing and the best of luck!