Some people might be a bit confused, did we not have a Euromillions Superdraw 2013 just recently? Yes we did, in March to be exact. So how awesome is it that the operators of this lottery of dreams have decided to add even more joy to our summer by conducting another Superdraw! That is seriously awesome if you ask me.
Things have been moving along as usual with the first draw of the month conducted last night. There was no jackpot winner but I don't think those loosing out wasted much time crying about it when they heard the big news. Now everybody will be counting down the days until Friday, 7th of June 2013.
For those who have not played in a Superdraw of the Euromillions before, there is no need to be worried or confused. The procedure is exactly the same as usual, read more here:
How to play Euromillions lottery
Just as in a normal draw, there will be 5 main numbers drawn to form the main winning numbers and then the 2 lucky stars follow. These seven lucky numbers determine whether or not you are a jackpot winner and on this occassion, the jackpot worth is €100 million.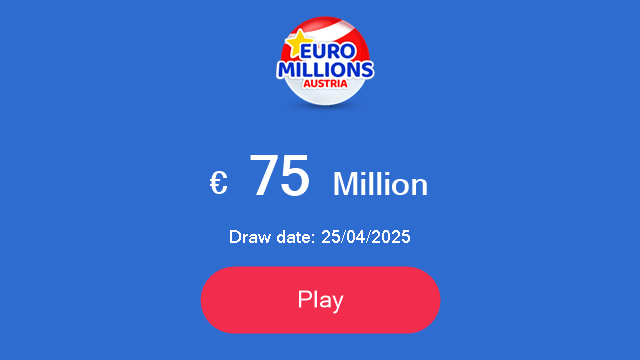 Playing in a Euromillions Superdraw from abroad
Before a normal draw we get a lot of inquiries regarding foreigners playing in this lottery. Before a Super Draw we get even more. The answer is always the same: Foreigners / people living outside of the countries participating in this pan European lottery can
buy Euromillions lottery tickets online and play for the life changing jackpot prizes.
Wherever you find yourself in the world, we wish you the best of luck in the second Euromillions Superdraw 2013. There will be a lot of traffic for tickets as the week nears its end, our advice is to secure tickets early!