Did you buy your ticket for the Powerball on 13th January? The jackpot was finally won after a record breaking 19 rollovers, with the final jackpot hitting a momentous €1.6 BILLION!
Powerball fever hit not just USA but the world, and everyone was on the edge of their seats, waiting to hear who won…
In actual fact, there were 3 Powerball winners – each taking home €533 million – now that's what we call a payday!
Click to Tweet
The winning tickets were bought in California, Florida and Tennessee. At the time of writing, 2 of the 3 ticket holders have come forward to claim their prize, we are still waiting to find out the lucky winner from California.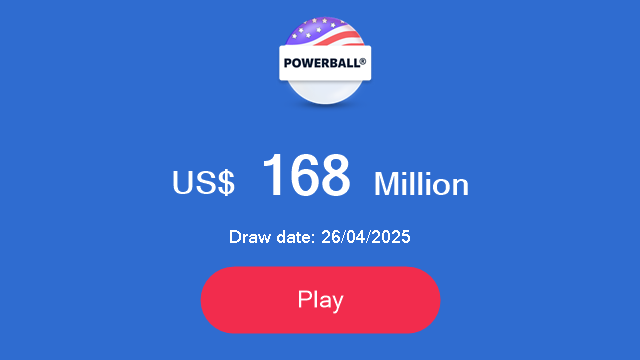 The Florida winner was "The Nickel 95 Trust" a couple from Melbourne Beach, said of their massive win after buying their ticket at their local Publix Supermarket. "We didn't believe it. We kept watching TV and going online," Smith told reporters. "We just kept quiet. Publix is my second home, the people there are so nice, it was very hard not to tell anybody."
Not Wasting Lottery Money on the Cleaning Bill!
Another winner who had their lives turned upside down overnight were a couple – John and Lisa Robinson, from a small town in Tennessee. The overcame the odds of one on 292 million to win their life changing amount. For now, they have no plans to massively change their live – they still intend to work at their normal jobs and they don't even plan to get a new house saying, "Big houses are nice," the couple said, "but also you gotta clean 'em."
What would you do with €1.6 Billion? Would you quit your job and travel the work, upsize to a bigger house or share your good fortune with family and friends? Who knows? If you play for these massive jackpots online… you can dream big, and win bigger!