Eurojackpot lottery is proving that it's not only the US Lotto's that offer the big bucks, you can play closer to home and still be in with the chance of becoming a multimillionaire!
Last chance to win over €50 Million
The lottery top prize is currently at a staggering 50 million euro jackpot, the next draw takes place at 8.30pm CET tonight (Friday)!
Did you know that playing this lotto produced 29 overnight millionaires in 2015 plus another 196 players that won over €100k each?! That's more than 4 big winners a week!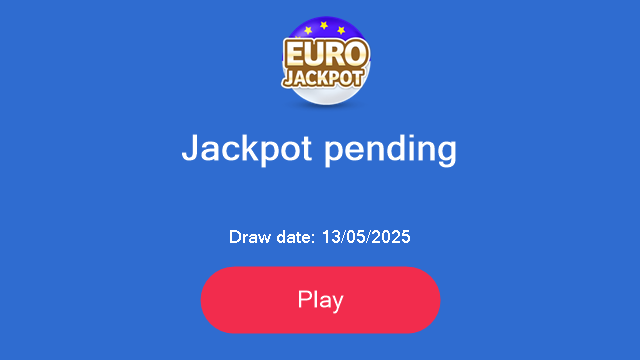 EuroJackpot is a transnational European lotto, launched in March 2012 and has 16 countries participating. The jackpot starts at €10 million and can rollover to up to €90 million. The full €90 million has only been paid out once, to a player in the Czech Republic in May 2015. The next biggest notable win was a Finnish player winning just over €60 million in 2012. In fact, the Fins have been incredibly lucky playing this lotto, winning over €168 million in total since 2013!
The game is like EuroMillions with a twist – picking 5 from a choice of 50 numbers but have a better chance of winning as you only have to choose 2 numbers from 10 Lucky Euro Numbers! Tickets cost €2.50 at EuroLotto.com, and with a minimum deposit needed of €2 euro's balance to play, you can also take full advantage of their new player bonus – your first ticket comes with a money back guarantee – if you don't win, you get your money back!
​
The jackpot has already rolled over 9 times, so grab your chance to win over €50 Million today at theLotter.
Make sure you dream big and WIN BIGGER!