The EuroMillions lottery has finally announced the date for this year's first Superdraw, to be held on Friday, 7th March 2014. The Superdraw is a special event held much rarer than regular drawings – last year only saw three of them. The special thing about them is, of course, that they also come with a much bigger jackpot, guaranteed at a massive €100 / £80 million.
It's worth knowing already that the Superdraws are much more sought after than regular drawings, both because of the increased guaranteed jackpot, and simply because of the craze that always surrounds them. So if you're interested in getting a ticket, it might be a good idea to get it now before they're all sold out, especially if you're planning on buying one in your local store instead of buying it online. Oh, and you really don't want to end up standing in line at the last minute, never getting a ticket before it's too late – way too many people have missed important lottery drawings that way!
An Introduction to Superdraws
The first Superdraw took place on February 7th 2007, and there has since been an average of two drawings most years, with the exception of 2012 which only had one drawing and 2013 which had as many as three. There have been a total fourteen drawings, with the last taking place in November of 2013, making this March drawing the fifteenth Superdraw overall.
A Superdraw differentiates itself from a regular drawing in that it has a much higher beginning jackpot, with a guaranteed jackpot of €100 000 000 / £80 000 000 as opposed to the usual €15 000 000 / £12 000 000. There have been cases of higher jackpots too, and three out of the fourteen drawings have had a jackpot as high as €130 000 000.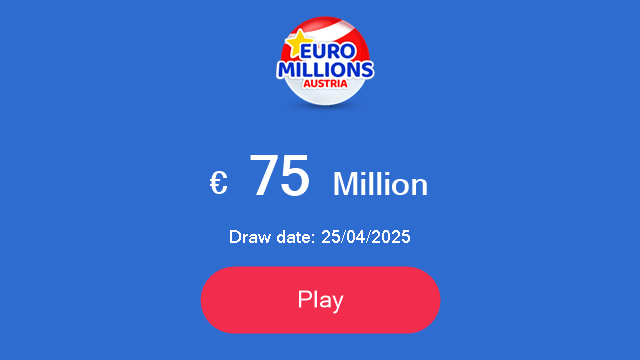 Can a Superdraw Roll Over?
Just like a regular drawing, and opposed to an Event draw, a Superdraw will roll over if it isn't won the first time around, and as it starts out so high it can become quite massive before finally being won by that lucky someone. For example the second special drawing of 2013, held on June 7th, rolled over several times and reach the amazing jackpot of €187 / £159 million before being won by two ticket holders, one from Ireland and one from Belgium.
Will we see a rollover to kick 2014's first Superdraw off on March 7th? Or will we see a lucky jackpot winner right from the start, getting the massive starting jackpot of €100 000 / £80 000? I guess we only have to wait to see.
Crossing the €1 500 000 Mark
So far almost 1.5 billion euro – €1 490 000 – has been released for Superdraws, even if we just count the original jackpots. With this next drawing, to be held in March, we finally cross the one and a half billion euro mark. Now how is that for an amazingly high number?
So what would you prefer, a hundred million euro jackpot on this drawing or a bigger rollover jackpot the week after? It all depends on the number of people who decide to play, and the Superdraws usually have much fewer rollovers simply because more people get excited enough to play. That's also why you should probably look into getting your tickets already, or you might just end up standing in line at the last minute!