Tomorrow's drawing is undeniably quite a special event – on November 15th 2013 we see yet another EuroMillions Superdraw, in which there is a massive jackpot of €100 / £80 million on the line. That is over six times the amount of a regular EuroMillions jackpot, and is much more money than most people can ever dream of seeing in their entire lifetime.
This is the third Superdraw of 2013. The first one took place on March 22nd and rolled over to €132 / £112 million before it was taken home by a French winner on March 29th. The second EuroMillions Superdraw of 2013 took place on June 7th, where it experienced almost three weeks without a winner and reached as much as €187 / £159 million before two winners, one from Ireland and one from Belgium, both managed to get all five numbers and two lucky stars right.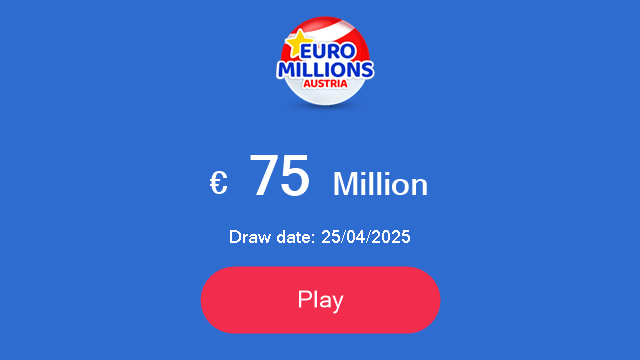 Who Will Stand €100 / £80 Million Richer This Friday?
It's fun to always see the excitement that arises with a EuroMillions Superdraw. In some ways it's much like celebrating a national holiday – everyone gets together, emotionally if not physically, and actually, I'd say I look forward to these events just as much as I look forward to Christmas or to my birthday. For these events I always get at least two tickets, just to make sure to increase my odds as much as possible and to really not miss out.
However things go, either someone will be €100 / £80 million richer this Friday, or we will get another amazing rollover making someone even richer on Tuesday, or Friday… who will it be? Don't miss your chance, get your EuroMillions tickets ready!