Powerball is one of these lottery games that have captivated the imagination of players all over the globe. Many US states participate and the size and magnitude of the jackpots generated are often too tempting to resist.
The draws take place every Saturday and Wednesday, when 5 white balls are drawn from the set of 59 balls and the red Powerball from a pack of 35 balls. Sales are suspended 59 minutes before the time of the Powerball draw, but the cut off time is earlier for those of you looking to buy American Powerball lottery tickets online.
Extended Powerball lottery cutoff time
There is one option for those wanting to leave it later, or you know, those who are delayed in some way and need a bit of breathing room. Thelotter is one of the most distinguished ticket services operating on the internet today. They give you an extension of 29 minutes, so you can enter your tickets with them up until 23.59 GMT and still have your lucky numbers included in the big draw: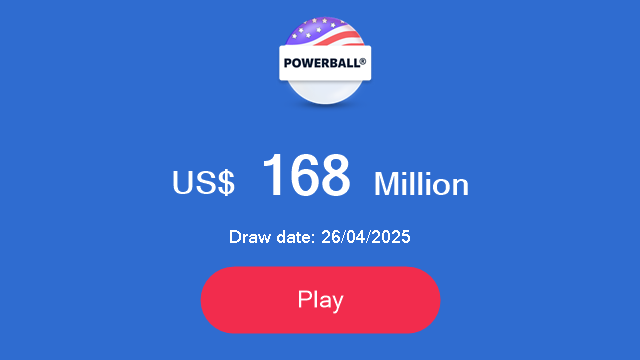 The official cutoff time for Powerball ticket sales stateside is 10pm ET / 3am GMT but some jurisdictions actually put their deadline at an earlier time. The actual Powerball draw time is set at a rather peculiar 10.59 ET / 3.59am GMT, exactly 59 minutes after the cut off time of the vendors that stay open the latest.
We generally don't recommend just any lottery agent on this site. We like to have personal experience with these companies and some insight into their online reputation. In the case of last minute entries for the Powerball, you can buy tickets from Playhugelottos up until 23.30 GMT:
It is worth noting that this cut off time does not correspond with the actual Powerball draw time. The draw itself takes place around 3 am GMT but the PHL agents need some time to enter your lottery numbers and secure your last minute tickets.
So if you are on the hunt for last minute tickets for the big Powerball draw, you should have all the relevant information. What we will not do is pick your numbers for you – that's the hard part!
Best of luck to everyone taking part in this massive draw 🙂