Powerball and Mega Millions : If there's one thing we know about these two popular American lotteries, it's that they never disappoint when it comes to having enormous jackpots!
Both have had consecutive rollovers, increasing their jackpots to well over 100 million USD. Mega Millions stands at 150 million USD, and Powerball is at 135 million USD. Mega Millions is tonight, and Powerball is tomorrow! You better hurry and get your tickets NOW if you want to stand the chance of becoming a multi-millionaire!
Let's recap the results from the most recent Mega Millions lottery draw.
Winning numbers for the January 13th draw were: 10-44-58-74-75 and 11.
Due to the massive prize, there were no jackpot winners, and no second tier winners either. There were, however, a fair amount of winners in the third tier who each took home a lovely 5,000 USD.
Powerball had its most recent draw on the 14th of January.
The winning numbers were: 23-55-59-64-69 and the Powerball 13.
You cannot miss out on the opportunity to play these two huge American jackpot. Especially not this week! They are itching to have a winner, so make sure you are the one who scoops their jackpots!
Keep in mind that you don't have to travel to the United States or live there in order to be in possession of a ticket. All you need to do is register a free account on theLotter, deposit play credits using a variety of payment options, and get your tickets for Mega Millions and Powerball!
Why waste time in queues with smaller jackpots in your home country? It's time to think bigger, and think better! Playing the lottery online is the easiest, safest, and most convenient way to become a millionaire online.
The best part is, signing up to play online with us ensures that all your entries are guaranteed and safe. You can never lose your ticket or have it stolen, and you get all your draw results and how much you have won emailed directly to you.
Jackpots like these don't come around often because they take months to grow to this size. Take action now before someone else wins your prize!
Best of luck to you!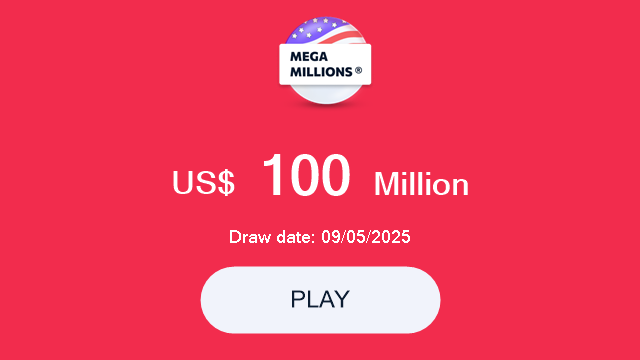 ​