The Mega Millions drawing on Friday the 14th of March, 2014 followed suite in not leading to a big jackpot win – there was another rollover, again, and the $353 million jackpot turned into an even bigger one – finally crossing the $400 million mark for the next drawing, to be held on Tuesday, March 18th. Will we see another rollover, or will a lucky someone finally manage to win the sought after jackpot? Will you be trying your luck this time around, taking your chance to win this amazing price?
With the jackpot constantly increasing the number of players are increasing as well, and the coming drawing will probably be the same. Everyone wants to know if they can win the jackpot… or if it will keep rolling over and increase further for the coming Friday drawing.
Millions of Dollars Were Won in Friday Mega Millions Drawing
It might often be a bit depressing to look at the odds of winning a regular Mega Millions drawing – there are a lot of people winning, and very few will actually win the big jackpot. But let's dig a bit deeper, and look into what prices were actually won in the Friday drawing, and which ones are actually available in the Tuesday drawing. Saying no one won the big jackpot is just mentioning a small piece of the big picture – there are thousands, even millions of prices won in every drawing, even when the big jackpot isn't won!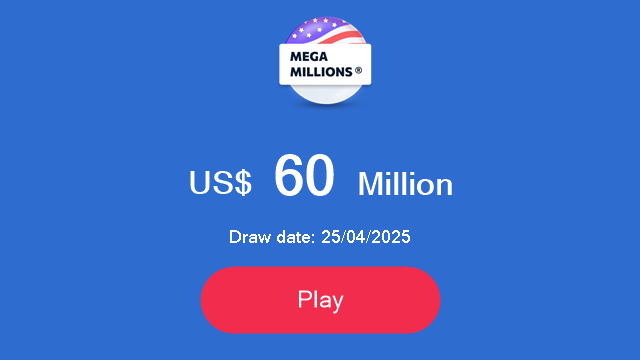 In the Friday drawing as many as about five million ticket holders got some typ of price, and the ones who won the highest one were three lucky players who got $3 million for matching five main numbers and getting the megaplier right. If any one of them had just matched one more number, they would have won the big $353 million jackpot! The same goes for the next drawing, of course – there are almost always a number of players winning prices worth hundreds of thousands or millions of dollars.
Looking Forward for a Suspenseful Evening
The Mega Millions are without a doubt getting more exciting for each day that goes. We've seen the jackpot get higher and higher to finally break the $400 million barrier. How much higher will it go? If there's a rollover on Tuesday, March 14th, the jackpot will of course increase further.
Or maybe it's won! It's of course impossible to know beforehand, and the only way of getting a chance to win is to play. You should definitely get your tickets well beforehand to not miss out, and you can always get them either in a local store or online. Good luck!