There is a big emphasis on the MEGA in the Mega Millions American lottery draw this Friday, 23. March 2012. The jackpot prize amount up for grabs is a staggering 290 million dollars. Many lottery players are very excited about this one!
Mega Millions draw results and winning numbers Friday 23-03-2012:
Main numbers: 6 – 17 – 19 – 20 – 21
Bonus Mega ball: 20
There are many players out there whispering about a new world record lottery jackpot. We advice you not to hold your breath, we are still $100 million away from the all time record jackpot prize amount. This record is incidentally also associated with the Mega Millions American lottery draw and occurred back in 2007.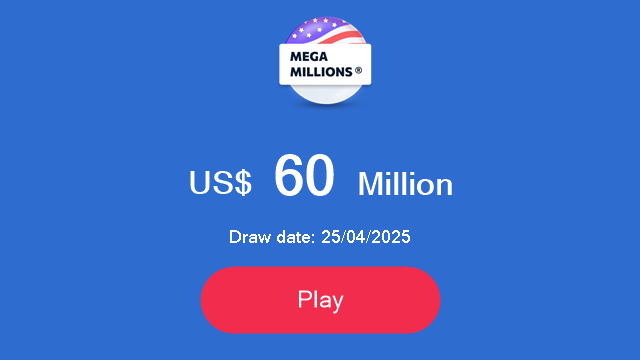 I guess that could be said to mean that we are due a new lottery record jackpot, but these things are about as difficult to predict as the weather!
Mega Millions prize breakdown for 23/03/2012 Friday draw
DRAW RESULTS
PRIZE PER WINNER
Jackpot
£ 183,532,300
€ 220,246,300
$ 290,000,000
Match 5
£ 158,218
€ 189,868
$ 250,000
Match 4 plus Mega
£ 6,329
€ 7,595
$ 10,000
Match 4
£ 95
€ 114
$ 150
Match 3 plus Mega
£ 95
€ 114
$ 150
Match 3
£ 7
€ 8
$ 10
Match 2 plus Mega
£ 5
€ 6
$ 7
Match 1 plus Mega
£ 2
€ 3
$ 3
Match Mega
£ 2
€ 2
$ 2