November has started well – we saw a rollover on the first EuroMillions drawing a week ago, followed by a big win this Tuesday, and tomorrow's Friday drawing gives you the chance to win a total jackpot of €15 / £12 million.
When you're getting used to hearing the massive numbers the EuroMillions jackpot sometimes gets into, €15 / £12 million suddendly doesn't really sound like a huge win. It is indeed the lowest jackpot you can win on EuroMillions (and is the standard jackpot for all drawings before rollovers). But oh, how tricked we are by the comparisons.
The Size of Friday's EuroMillions Jackpot
While a €150 / £120 million jackpot is as much as ten times as much (that math was even easy enough for me), a simple jackpot is as much as around 500 times the size of the regular second to largest win in most drawings, when matching five numbers and one star. And if we count what you pay for a regular ticket, then it's… that's right, about a million times that. If you purchase a EuroMillions ticket every drawing, that's around a hundred tickets per year. In other words, the smallest possible jackpot is enough to get you new tickets for many thousands of years. Now, no one would of course spend their win on buying new tickets, but just how amazing is that!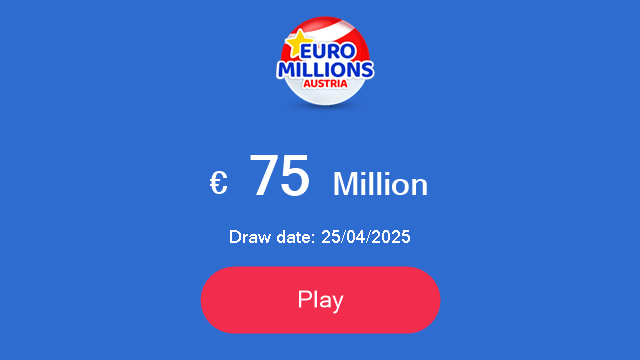 So you haven't won yet, but you can still buy your tickets for the Friday drawing. Isn't it the time to go for it?