This is the sort of Euro Millions lottery draw news that we the lotto lovers like to hear. A 101 million euro jackpot draw around the corner and a lot of prize money up for grabs. Everybody has a chance, it doesn't matter if you buy one line, 2 full tickets or join a syndicate that enters hundreds of tickets – everybody has a chance of winning the Euro Millions lottery jackpot prize today.
So how did we get to this amount, how much effort is required to build up a lottery prize fund of over a 100 million euros? If we want to be specific, then of course this varies quite a lot depending on the lottery in questions; the lotteries of the world vary a lot in size and popularity as we all know. The one in question is one of the big ones, Euro Millions is one of the most popular lotteries in the world and has seen many record jackpots. It is not only played by the nine nations that make up the official participants, there's plenty more people (including myself) who buy Euro Millions lottery tickets online and try their luck.
So yeah, to give an answer pertaining to this exact jackpot fund that we are seeing up for grabs today. It took eight consecutive rollovers to build up. For four weeks in a row we huffed and puffed and tried our very best in mixing birthdays of loved ones, social security numbers, fortune cookie numericals … insert your approach here 🙂
But to no avail, so far at least. The Tuesday draw came and went, followed by the original Friday Euro Millions draw but those winning numbers did not present themselves. Today is a new day and a renewed opportunity and if this monster does not get won today it will be carried into a new month. Yes, November is right around the corner and before we know it xmas will be upon us.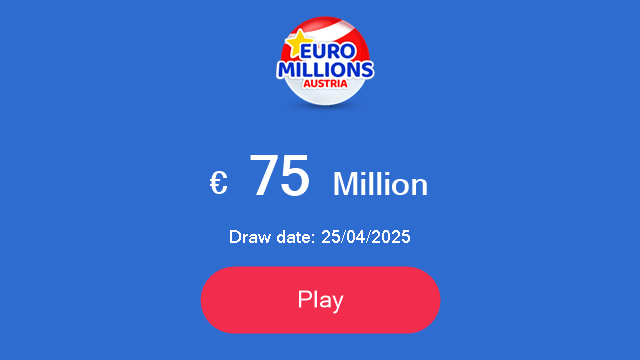 Wouldn't it be a glorious addition to the monthly paycheck to take home, if only a part of this Euro Millions jackpot? Why, I would be willing to share it with up to….five people, even more – I'm a reasonable man! First things first, let's get our hands on some tickets and then we can talk about splitting the spoils. If you are interested in playing in the big Euro Millions lottery draw today, then click the banner below to learn about acquiring tickets online:
Be careful, there is a deadline / cut off time for purchasing tickets online, it would be a shame to have the lucky numbers lined up but run out of time to enter them in the draw!
Best of luck to all players 😀