Yes, Mega Millions lottery jackpot has yet again reached amounts that are difficult to understand. Many Mega Millions ticket owners were holding their breath during last nights draw, hoping they would match the winning number combination needed to take home a lottery jackpot worth around 170 million dollars.
The Mega Millions results for Tuesday 13th March 2012 reveal that no lucky player or players matched the winning numbers drawn.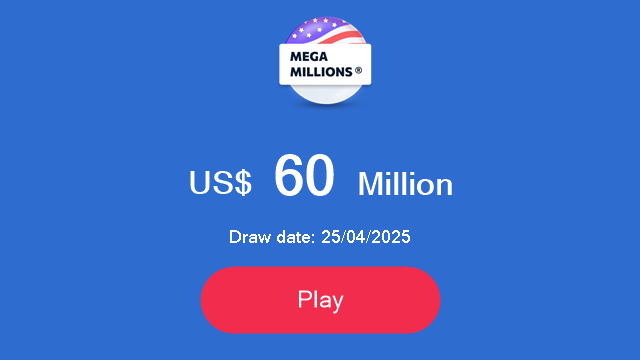 But hey, those who did not win last night, can play for an even bigger Mega Millions lottery jackpot on Friday 16th of March 2012. The prize is estimated to reach 200 million dollars!
You can check the latest Mega Millions lottery results below:
Main winning numbers: 2 – 8 – 30 – 36 – 48
Mega bonus number: 31
Mega Millions lottery prize breakdown 13-03-2012:
MEGA MILLIONS RESULTS
PRIZE PER WINNER
Jackpot
£ 109,385,280
€ 130,344,750
$ 171,000,000
Match 5
£ 159,920
€ 190,563
$ 250,000
Match 4 plus Mega
£ 6,397
€ 7,623
$ 10,000
Match 4
£ 96
€ 115
$ 150
Match 3 plus Mega
£ 96
€ 115
$ 150
Match 3
£ 7
€ 8
$ 10
Match 2 plus Mega
£ 5
€ 6
$ 7
Match 1 plus Mega
£ 2
€ 3
$ 3
Match Mega
£ 2
€ 2
$ 2