Have the biggest Euromillions lottery winners of 2012 surfaced already? Since the first draw, held on Friday 13 February 2004 in Paris, more than 530 EuroMillions draws have taken place. Many jackpots, Super Draws and Event draws have turned countless normal people like me and you into millionaires. People who were worried about their jobs and healthcare issues, can now buy anything from a Lamborghini just like the one Akon drives, to a yacht similar to Johnny Depp's, to George Clooney's 30-room Villa Oleandra by Lake Como, in the South of Italy.
A british couple – Colin and Chris Weir – scooped £161m on 12 July 2011 to become the biggest winners of the Euromillions lottery to this day. In addition the beloved lottery game has presented quite a few life-changing windfalls in 2012 to numerous lucky winners.
We surely want to know how these millionaires spent their money, what cars and abodes they purchased and what destination they chose for the "vacation of their life". But to avoid any threats, some winners never reveal their identity. Let's get to know the three most notable and biggest EuroMillions winners for the year 2012.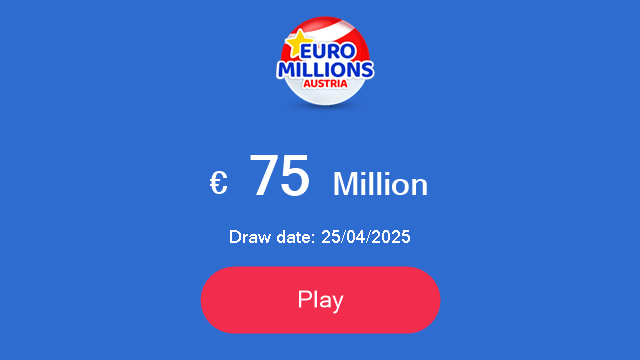 £148m – EuroMillions winner in Friday draw, August 10th 2012
It was the 510th draw that changed the lives of the Bayfords by presenting them with a mega prize worth £148m on August 10th 2012. The couple, Adrian Bayford and Gillian Bayford are from Haverhill, Suffolk UK. At first, they wanted to keep their identity secret but then Adrian said it's not a one million pounds prize that you can walk away without being noticed, we are talking about one hundred and forty eight million here!
The Bayfords, being a down to earth couple, have been very careful with their spending even though they jumped to the 516th spot on the list of the richest people in the United Kingdom. What is more interesting, Adrian was seen working in his music shop a week's time after winning the prize as he wanted to get back to his normal daily routine.
Mr. Bayford could now finally afford his long-hankered after Audi Q7 (in fact he could have bought quite a few of these) and Mrs. Bayford has all the money in the world to buy her dream mansion by the beach. To celebrate their winning, they flew to Scotland with easyJet and then to Carnoustie on the east coast to spend some time with Mr. Bayford's parents.
Their winning lottery numbers were 11, 17, 21, 48, 50, and the two Lucky Star numbers were 9 and 10.
£127m – Euro Millions winner in Friday draw, June 8th 2012
After a double rollover, two tickets (one from the United Kingdom and another from Belgium) won a £63.8m share of the EuroMillions jackpot in the 492nd draw. The total amount of the jackpot prize stood at more than £127 million. Both the winners will be able to make sizeable purchases of luxury goods with the money they might only have seen in the movies or in their dreams before winning the jackpot. Here's what the lottery spokesman said about this sixth jackpot won by a Brit during the current year:
"Lady Luck is clearly shining down on the UK once again with another big Euromillions win this year – the sixth jackpot win this year. We're absolutely delighted that a UK ticket-holder has scooped a £63.8m share of this massive jackpot, alongside one ticket-holder in Belgium."
The winning numbers drawn were 5, 11, 22, 34, 40 and the Lucky Star numbers were 9 and 11.
£79m – Euro Millions lottery winner in Friday draw, September 28th 2012
Out of the nine other European countries playing EuroMillions, it was a Spanish ticket that matched all the five numbers as well as the Lucky Star numbers to claim the mega prize of £79m in the 524th draw – the third biggest windfall for 2012 so far. The ticket holder, however, decided to keep his/her identity hidden, most probably for security reasons. Whatever the reasons are, the lucky winner's life has surely changed for good!
The winning numbers drawn were 20, 23, 26, 30, 33 and the two Lucky Star numbers were 6 and 9.
Records are meant to be broken, and this can't be truer about anything than lottery games. It's just a matter of time until we will see some even bigger EuroMillions jackpots won. And who knows when someone will scoop a bigger prize than Colin and Chris Weir won on 12 July 2011, it could happen sooner than you think. Our guess it the biggest Euromillions lottery winners of 2012 are yet to found!