With $245 million, you can buy 117 Koenigsegg CCXR, which is the most expensive car in the world priced at $2,173,950 per unit. With $245 million, you can make an offer on One Hyde Park in London which Forbes listed as the most expensive apartment worth $221 million. If you're a jet setter, you can buy a Boeing Business Jet – the same plane owned by Steven Spielberg – and see the world in style.
If you're lucky – really, really lucky – all these and more can be yours if you hit the US Powerball jackpot on September 11 2013.
No Powerball Jackpot Winner since August 7th
This Wednesday's jackpot prize is the 9th rollover since luck struck last August 7 when three winners shared the $448.4 million annuity ($258.2 million cash) jackpot. On an extremely rare occasion, two winning tickets were sold in the same state, which was New Jersey while the other ticket was sold in Minnesota.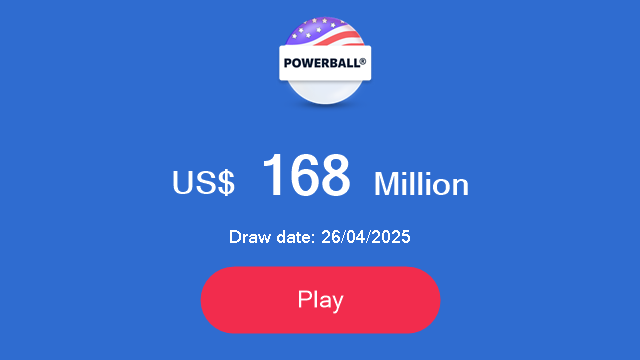 Since then, no one has won the coveted jackpot prize. The draws last August 10 ($40 million jackpot), August 14 ($50 million), August 17 ($60 million), August 21 ($72 million), August 24 ($94.4 million), August 28 ($117.7 million), August 31 ($141 million) and September 4 ($168.7 million) produced no jackpot winners.
In the most recent Powerball Draw, which took place on September 7th 2013, the winning numbers were 2, 19, 22, 26, 45 and the Powerball number 24, the $208 million top prize remained elusive to lottery players and this helped in jacking up this Wednesday's jackpot prize to $245 million annuity (136.3 million immediate cash payout). While no one hit the jackpot, it is worth noting that 1,057,123 tickets won more than $12.0 million in cash prizes, including someone from Illinois who won $2 million (Match 5 plus Power Play feature).
September 11th 2013 maybe the Luckiest Day of Your Life
The last time a Powerball draw was held on 9/11 was back in 2010 with the winning numbers 7, 17, 20, 36, 59 and the Powerball drawn being 33. No one won the jackpot but 38,700 individuals won minor prizes from $3 to $200,000. The draw on Wednesday may be a totally different story – we wish you the best of luck when playing!
And you might just be that really lucky person to win the life changing $245 million jackpot.