The 2010 expansion introduced USA Powerball American lottery to a bigger audience and more importantly, opened the door for the accumulation of much bigger jackpot prizes.
The Multi State Lottery Association (MUSL) and Mega Millions consortium agreed on October 13th 2009 to cross sell Powerball and MegaMillions in US lottery jurisdictions. Many lottery players refer to this combination of the 2 big American lotteries as the Mega Power Lottery.
On January 31st 2010 the new arrangement came into effect and 23 of the states that are members of Powerball lottery started offering Mega Millions tickets for sale. In turn 10 MegaMillions members started selling tickets for Powerball and gradually over a period of 5 months the number of members partaking in the cross sell expansion grew.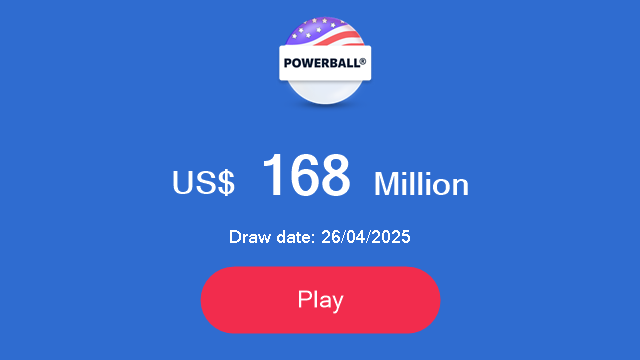 American USA Powerball is now played in 44 jurisdictions of the United States, while Mega Millions is available in 43 and 42 state lotteries now offer lottery players the option of playing both games – imagine winning a jackpot in both Powerball and the Mega Millions, now that would be a proper lottery dream come true!
Currently it is only California of the MegaMillions members that does not offer Powerball. On the other hand Florida and Louisiana are the only two USA Powerball lottery member states that don't give clients the option to buy Mega Millions tickets.
Speculation is rife that the cross selling arrangement is a temporary measure. Many believe the two lotteries are exploring the possibilities of a merger between the two games. We will of course keep you posted as this would be huge news in the lottery world, a merger between USA Powerball and MegaMillions two the biggest American lotteries, would most likely give birth to the biggest lottery in the world, possibly even in the whole galaxy…