If you really want to discover the best way to pick the numbers in Powerball, how to play it most effectively and possible increase your chance of hitting the winning numbers, then you have come to the right place. Here, we will try to inform you comprehensively about Powerball; how to play it and tell you a little bit about the history of this amazing game. Let's try and learn about different aspects of the game.
Powerball was started in 1988 in America, where it was known as Lotto America. Nearly 4 years after that, the game was renamed Powerball Lottery. While it's true that almost all lottery games these days use drums for the purpose of drawing numbers, Powerball Lottery is credited with being the very first game in the history of lotteries, which used a two-drum number drawing system. The mechanism for picking the winners is a crucial aspect in any betting game, and you should be aware of this as you learn how to play Powerball lottery online.
Powerball Lottery has indeed come a long way now and has become one of the biggest lottery games in all over the world, especially in the US. In a regular Powerball Lottery game, the participating players have to pick five numbers from a given set and a single number from another set, called the power ball. To win you must match all six numbers; the five drawn from the first pool ranging from 1 to 59 and the Powerball itself, which is drawn from a pot of 35 red balls. The red power ball does not only complete the jackpot winning line, if found on a non-jackpot winning ticket it can still deliver you some lower level cash prizes. Read more about the Powerball odds and prize structure.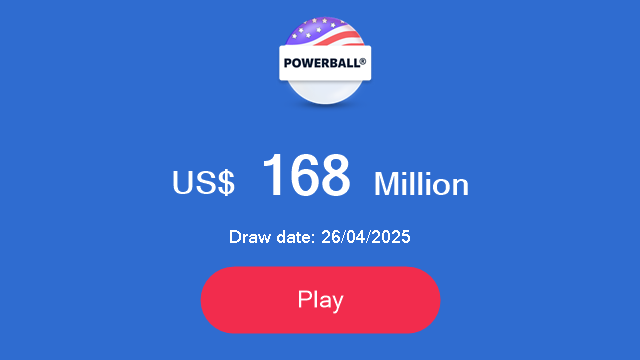 While the overall format of this spectacular game has remained the same after all these years, it has seen certain changes with the way numbers are actually picked. So, if you know Powerball and have been playing this game for a long time, you may notice some changes in the manner the numbers are picked. For instance, from January 4th 2009 and onwards, players pick their numbers from a set of numbers ranging from 1 to 59, and for the Powerball numbers, they had the option to pick one number from just numbers ranging from 1 to 39 – these where reduced to just 35 in 2012. However, the overall mechanism to win the jackpot has always remained consistent. So, if you played this game a decade ago, but are wondering about Powerball how to play it now, then you can easily play it after learning about some minor changes.
In case of a Powerball Lottery win, the jackpot winners are provided with two options for receiving their jackpot winnings. They can either receive their jackpot winnings as a lump sum or they can receive it in 30 installments, which will be paid to them within the period of twenty nine years. What's more, this is just the minimum amount, and if a draw sees no winner at all, the jackpot is rolled over to the next draw. So, now you know the basics about Powerball, how to play it and a lot more, you should also be aware that there is a lot of money to be won in this game, at the time of writing the jackpot prize stands at 500 million dollars! Therefore, if you are not playing, you are missing out on some really huge lottery opportunities!