The Powerball lottery that is played in 43 states, in Washington and in the Virgin Islands is getting a lot of publicity at the moment. America has been caught in a frenzy, thanks to the high jackpot prize that punters are looking forward to winning on Wednesday 15 May 2013. One of the best things about this lottery is that even though the odds of winning the jackpot will be very high, the odds of winning any Powerball prize are very fair at 1 out of 32.
For the grand Powerball prize
Winning the jackpot is easy as long as the player can match the five numbers on the five white balls drawn out of the drum with 59 white balls. They also have to match the red ball drawn from the drum with 35 balls for the Powerball lucky number. For example, the last draw's numbers: 21 22 26 30 57 and the Powerball number was 27. The players had to match all those numbers, even the Powerball number, not in that particular order though, for them to win the grand prize and no one managed to do that. The jackpot is paid out in annuity, over 29 years or in lump sum where the winner gets one payment.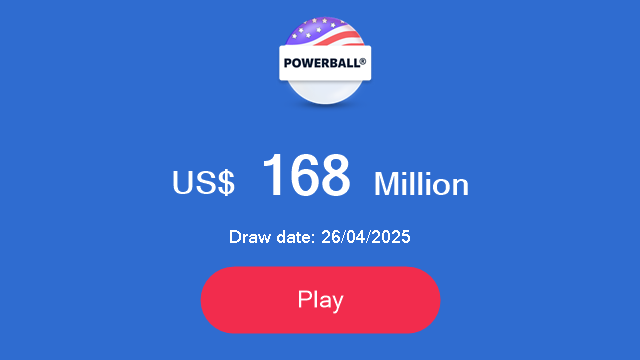 For non-jackpot Powerball prizes
With nine ways of winning, it is important that players know the other ways of winning. For example, if one matches the five numbers, they will stand to win $1 million. Mostly, the prices are set except in the state of California where winnings are calculated based on the number of player who took part. Players can also match four numbers and the power ball number to win a considerable prize. They can also match four numbers, 3 numbers and power ball, 3 numbers, 2 numbers plus Power ball number, 1 number plus power ball and finally, match the red power ball number.
Good luck to all!