Please help us spread this How to Play Powerball infographic by sharing – or even better, embedding, just grab the code which appears right below the image 🙂
We notice an influx of interest and site visitors whenever the Powerball jackpot gathers a decent head of steam. Don't get me wrong, it is one of the most popular games of chance in the world, but there is something extra special about those big offerings, they get even people who don't play lottery regularly going!
It was back in the time of a 2013 jackpot worth just shy of 500 million dollars that we first unveiled the image above and it has been dusted off regularly ever since. We tried to make the data contained there short and concise, so that it would indeed fit into a graphic rather than a poster. If you feel you need more details, then we recommend you visit our dedicated Powerball section and have a root around.
If you're ready to grab a ticket and get in on the action, then you can click the banner here below:
Our news section is the place to visit for the latest news from the world of global lotteries, this can be easily accessed from the homepage and there are quick links to the newest posts in the sidebar. You could probably do worse than adding us to your bookmarks and while this is still on the drawing board at the time of writing, we are working to get a lotto club up and running, one of the services offered to members will be a newsletter with noteworthy announcements, offers and results.
As always, we wish everyone the very best of luck in the upcoming draw. Be sure to get your tickets in good time, you don't want to miss out on this one – a monster lotto jackpot only comes around every so often!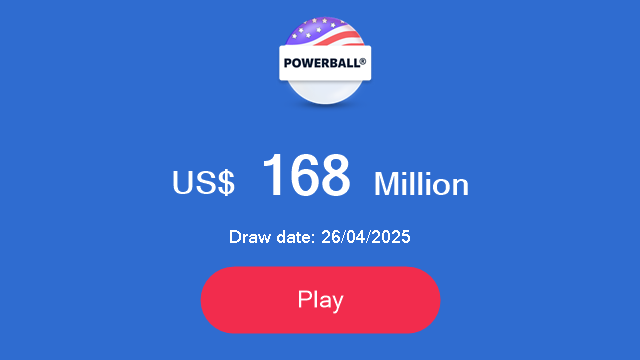 Embed This Image On Your Site (copy code below):