Ever wonder what those lucky EuroMillions lottery winners do? What is the next chapter in the stories of the biggest jackpot winner, after the twist in the plot where they become rich overnight. Ideally, these ex-average citizens-turned-millionaires should quit their job (why would a millionaire even want to put up with having a boss anymore?), buy a supercar, pack and head off to a fine holiday resort, even buy a sumptuous villa on a beach. Makes sense, right?
Interestingly, a recent British National Lottery-commissioned study revealed facts that counter the assumptions made above. Only 59% of these 3000 fresh millionaires quit their day job straight away while nearly 19% actually carried on with the daily grind. One third of these folks procured a Jacuzzi for their home, a large majority preferred America as their holiday destination and Audi was the most popular car.
Let's meet the folks who have won the biggest EuroMillions lottery jackpots up to now, and see how their lives were changed.
1. Colin and Chris Weir
Colin and Chris Weir, a husband and wife, from a small town called Largs in Ayrshire (53 km from Glasgow) scooped a EuroMillions Jackpot of £161m on 12 July 2011. They are the Europe's biggest ever lottery winners up to now.
Colin is a former STV floor manager and has donated millions to charities and agencies since collecting his top prize. Quite recently, they bought a poor teenager a new prosthetic limb. Kieran Maxwell from Heighington lost a leg to cancer, but thanks to Colin and Chris, he's had a life-changing operation.
But for themselves, they revealed their wish list right after winning the prize: Colin fancied a visit to the Great Wall of China, a season ticket at Barcelona FC, and Ayers Rock in Australia; while Chris wished to have a new luxury car and a holiday home in one of the most sought after exotic locations. By now they've ticked most of these items off their wish list.
They also endowed their friends and family by gifting them myriad gifts, especially a fleet of new cars including a sleek, black £80,000 Mercedes. Though, they could have purchased any car manufactured on this planet, the down to earth couple preferred a Suzuki for each of themselves. The total amount of money spent on cars for their pals was around £160k. Moreover, they've purchased an over £850,000 property since their July win. Of course they still have a lot of money to spend.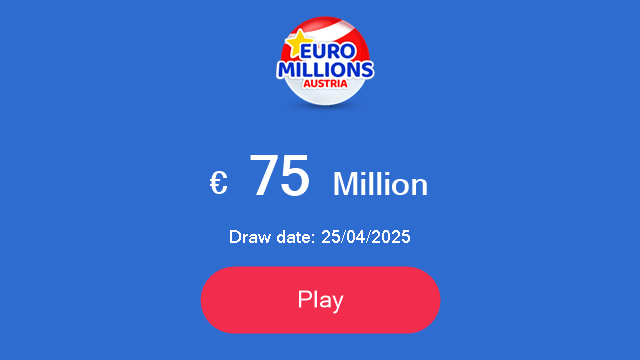 2. Adrian and Gillian Bayford of Haverhill
On 10 August, 2012 Adrian Bayford and Gillian Bayford of Haverhill, Suffolk won the £148m EuroMillions Jackpot. Thanks to this massive windfall, they secured the 516th spot on the list of richest people in the United Kingdom. Though it's the second biggest lottery price in British history, Mr. Bayford was back at work in his music shop just one week after winning.
Adrian Bayford, 41 and his wife Gillian, 40, are happy with their normal routine life and even after winning a life-enhancing amount of money, they wanted to "get back to some sort of normality". Adrian always fancied the Audi Q7 car, and now he actually had the money to buy quite a few of these. After winning, they flew to Scotland on an EasyJet charter and then travelled to Carnoustie on the east coast to spend time with Bayford's parents.
3. Anonymous
On the 8th of October 2010, a UK ticket holder won £113m but chose not to reveal his/her identity.
4. Nigel Page and Justine Laycock
On 12 February 2010, UK winners Nigel Page and Justine Laycock from Cirencester shared a £112m EuroMillions jackpot with a Spanish ticketholder. So technically they secured a sum of £56m and vowed to look after their friends and family – a promise they have kept well.
The first thing Mr. Page, 43, and Miss Laycock, 41, did was moving to a £4m eco-friendly mansion that uses only 10% of the energy used to run a normal house. The mansion, situated right next to Liz Hurley's house, has a 25-seater cinema, indoor pool, sauna, and steam room. Not to mention the BMW X5, worth £45,000, parked in the long private driveway of the lucky couple.
They gifted their old home (which they purchased for £235,000) and £19,000 Honda Civic to Mrs. Kelso for cleaning their house for the last four years. Mrs. Kelso has left her rented flat and now doesn't clean anyone's house, except for her kind, old landlady's mansion.
5. A Mysterious Spanish woman
After winning the £110m EuroMillions lottery jackpot on 8 May 2009, the identity of the winner was a sheer mystery for several weeks until she was revealed to be a 25 year old woman from Majorca, an island located in the Mediterranean Sea and well known by tourists who travel there for sun and pristine beaches.
The woman happened to be in bed with the flu when she won her jackpot, worried about losing her job because of absence. Finally, she decided to go to work despite high fever, and there she came to know that she had set a new world record for the biggest lottery win in history.
In addition to adding a lot of revenue to the host countries, EuroMillions lottery has surely changed countless people's lives and as you can tell by these stories, it is not just the lucky Euromillions winners themselves who benefit but also friends and family around them. The beauty of this rewarding lottery is that a new record jackpot win can happen anytime – it's just a matter of time!