Don't forget to have a look at the Euro Jackpot Lotto results, March 22nd 2013 presents a big day for this lottery. Yes, the Euromillions Superdraw and the $320 million USA Powerball lottery jackpot have been stealing the headlines. This is understandable and deserved, on Thursday the news broke that the combined value of these two jackpots totals $450 million – and then came a Euromillions Superdraw rollover …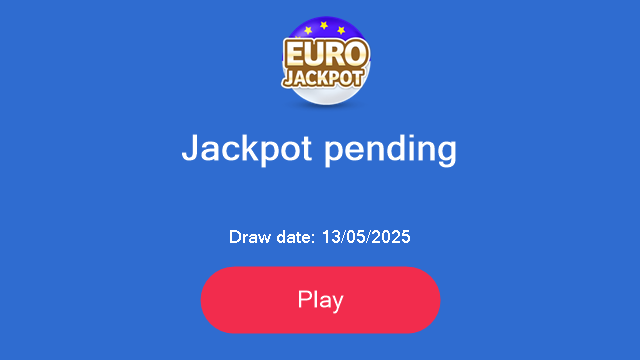 But as I was saying, spare a thought for the Euro Jackpot Lotto. This relatively new European lottery has been gaining ground and more and more nations participate. There are 14 countries across Europe participating in Euro Jackpot and then of course people from around the world play online.
Winning Euro Jackpot Lotto numbers 22.03.2013:
The jackpot prize amount was close to 30 million euros before yesterdays draw. An remember, I said earlier that Friday 22. March presents a big day for this lottery game. Why? Because there was no jackpot winner and therefore next draw will be for a record jackpot estimated to be 34 million euros!
Not the biggest prize we have ever seen, I know. But remember that the odds of winning in Euro Jackpot are significantly better than in many other lotto games. So be sure to take that into account.
These are this weeks Euro Jackpot lotto results, for the draw on Friday 22nd March 2013. But I cannot end this post without mentioning the Powerball jackpot draw tonight … $320 million is a lot of money. If you want to grab an online ticket, then we recommend TheLotter, click the banner to visit their site: