Each lottery has its deadline, also referred as cut-off time, to buy lottery tickets before the draw takes place.
Obviously the same applies when purchasing lottery tickets for the American Powerball lottery.
Those who are running late or wait until the last minute before deciding to buy Powerball American lottery tickets might find this little article useful.
Bear in mind that there are different deadlines depending on where tickets are bought.
There is one cut-off time set for physical lottery outlets based in the United States of America and another deadline time set by each individual online lottery ticket agent, who is selling Powerball lottery coupons via the internet for players from around the globe.
In case of online lotto agents, there are considerable differences in how they set up their cut off time to enter the Powerball draw and how many hours before the time of the actual draw they close their doors for customers wanting to buy entries for the American Powerball lottery online.
Those additional hours are necessary to ensure they have a considerable amount of time, to guarantee that all ticket purchase requests for the Powerball draw are fulfilled in time for their clients. Each online lotto agent has at least one representative present in the USA in order to buy physical Powerball coupons on behalf of their customers.
We assume that you have arrived at this page in last minutes before the time of Powerball draw.
Therefore in order to avoid confusion and unnecessary information clutter, we are providing information about deadlines for only 2 online lottery agents, who offer the opportunity to buy PowerBall coupons online. We selected those 2 with regard to their cut-off time to enter the Power Ball lotto game being set at the absolute minimum before the Powerball draw takes place.
TheLotter.com gives you a couple of additional minutes to purchase American Power Ball lotto coupons online by setting their cut-off time at around 23:59pm GMT, or just before midnight in London.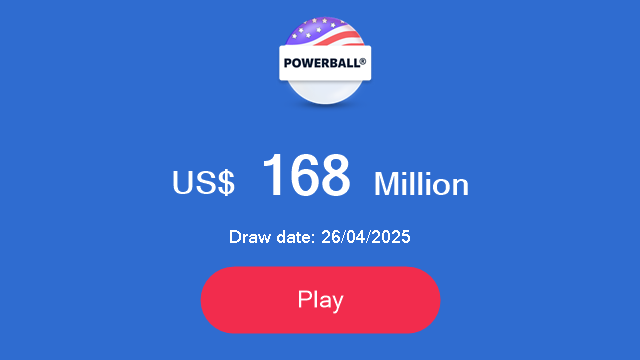 For PlayHugeLottos.com the deadline to buy USA Powerball American lottery tickets online has been set at around 23:30pm GMT