These last few weeks have seen the two big American lotteries that we all know and love get more attention from our players. Why would that be? Both have now gone several weeks without the jackpot being paid out and when the jackpot is not paid out, the prize amount is added to the next draw… This has led to the Powerball jackpot reaching an estimated $191 million and the Mega Millions lottery isn't trailing too far behind, the current jackpot amount there is $126 million. Both of these are drawn over this first weekend of May 2013.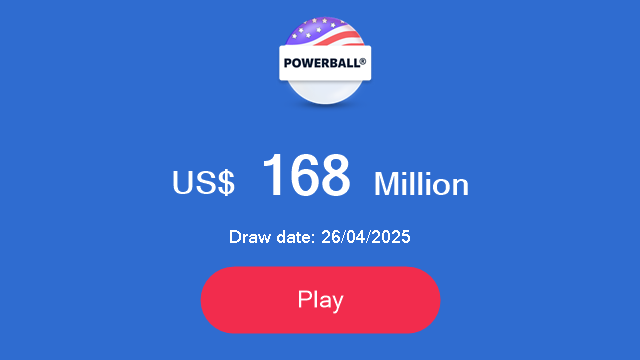 Powerball Lottery Jackpots
The format for this jackpot was changed on 15th January 2012 and a minimum jackpot amount of $ 40 million installed, with 9 figure potential prizes. In addition to this it also has an annuity option which is payable in thirty gradual installments though winners have the option of choosing to get a lump sum payment. Drawings are carried out on Wednesdays and Saturdays from two matrixes, one containing 59 white balls and the other containing the Powerball numbers, which are 35 total. You need to match 5 out of 59 and one Powerball to win the jackpot prize.
The biggest jackpot in Powerball history was drawn on 28th November 2012, it totaled $587.5 million in annuity / $384.7 million lump sum cash payment. Only two tickets managed to match the drawn numbers and shared this massive prize.
On 15th August 2012, a Powerball draw was conducted which yielded the biggest jackpot win on one ticket in the history of the lottery. The cash value came to $223.7 million and annuity value was around $337 million.
The Mega Millions Lottery
The advertised minimum jackpot is $12,000,000 and it is payable either in twenty six yearly installments or in one lump sum cash payment. This lottery boast the largest lottery jackpot amount ever, a staggering $656,000,000 annuity value, while cash option was around $474,000,000 in a draw which took place on the 30th March 2012. In the game, there were 3 jackpot winning tickets and all the winners settled for the cash option.
The best thing about the Mega Millions and Powerball lottery jackpots is the fact that foreigners can play online and what is more, they can find a wealth of information on this topic on by browsing the related sections of our website. Good luck to all players and have a great weekend!